XBX Boston to Celebrate Kickoff to 2021-22 Heating Season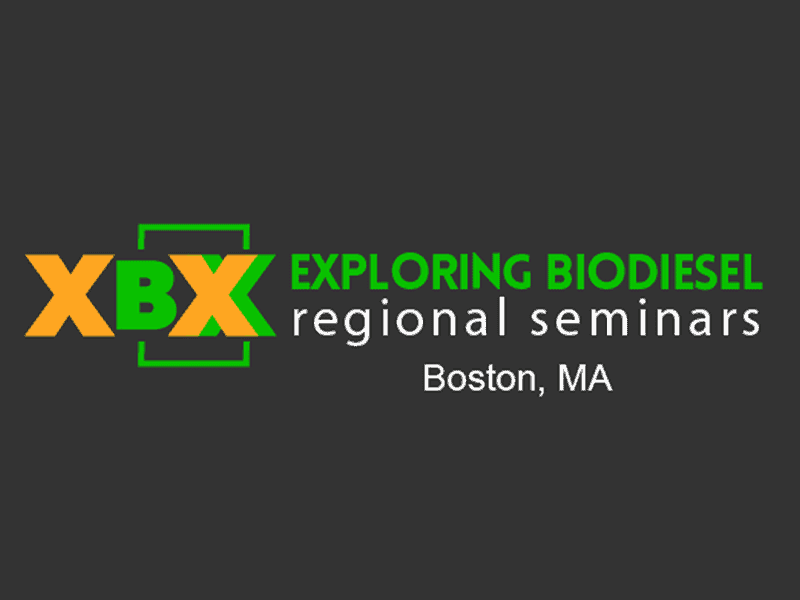 Morning seminar to be followed by late afternoon Harbor Cruise
BOSTON, MA— The National Biodiesel Board's Exploring Biodiesel Regional Seminars (XBX) is teaming with Project Carbon Freedom and the Massachusetts Energy Marketers Association to kick off the 2021-22 heating season in the Northeast.
The two-part event will take place on Thursday, September 23, beginning with an educational seminar at Boston Marriot Long Wharf, from 9:00 AM – 1:30 PM, and concluding with a Harbor Cruise aboard the Spirit of Boston – departing at 3:00 pm – to celebrate the arrival of the upcoming heating season. Breakfast and snacks will be available during the morning session, with a catered meal, appetizers, and beverages to be provided on the boat.
With event capacity limited to 150 people, early registration is encouraged. Please note that while Harbor Cruise participants are required to participate in the morning seminar, morning attendees are not required to join the Harbor Cruise. More information and online registration will be available in the coming weeks at visit www.exploringbiodiesel.com.
Event organizer and NBB supply chain manager, Paul Nazzaro, says that guests can expect to gain valuable insight on how low-carbon liquid fuels can and must be leveraged not only as a renewable component to heating oil, but as a means to increase market share and enhance the liquid fuels supply chain while providing homeowners with exceptional performance, efficiency, and cost benefits.
"This year's event will cover new and emerging policy initiatives, advocacy efforts, and potential pathways for organizations to move towards carbon neutrality while navigating the notable challenges currently facing the liquid fuels industry," Nazzaro said. "We are excited to bring this critical information to the marketplace and we couldn't do it without the generous support of the Wisconsin Soybean Marketing Board, Nebraska Soy Association and United States Soybean Board. We'd also like to express our thanks to Project Carbon Freedom – specifically Global, Sprague, and Gulf – as well as the Massachusetts Energy Marketers Association, for co-sponsoring the event."
Eric Slifka, president and CEO of Global Partners LP, added, "With three landmark Bioheat mandates passed across the Northeast this year, there is plenty to celebrate. But there is also plenty of work to be done as we continue to fight for political acceptance as a common-sense clean energy solution. We encourage everyone who aligns with this mission to join Project Carbon Freedom at XBX, where we look forward to sharing valuable tools and resources to help your business – and our industry – thrive in the low-carbon economy of tomorrow."