In Two Months, PCF Generates Nearly 5K Letters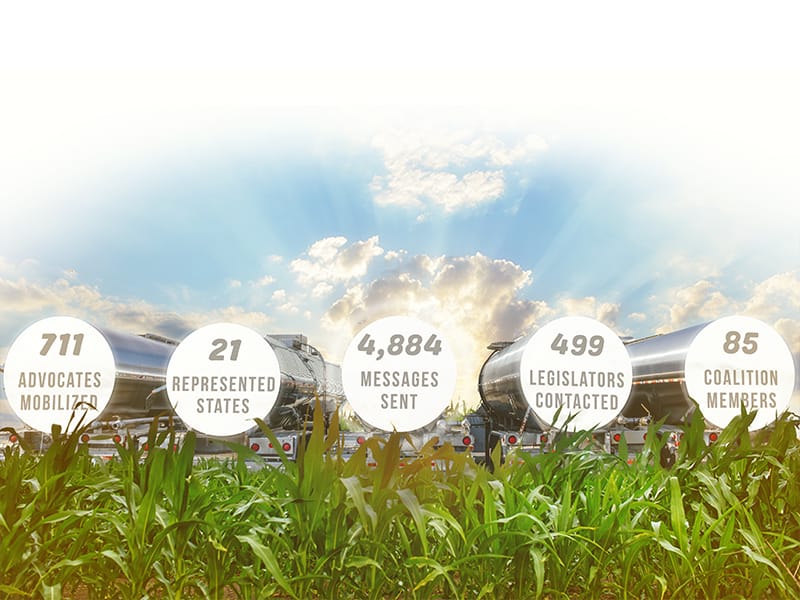 'They are hearing our voices no doubt.'
Since our March 8 launch, Project Carbon Freedom has continued to work behind the scenes to empower state energy marketers associations and heating fuel retailers with advocacy tools to influence legislation related to the advancement of low-carbon liquid heating fuels.
In total, our coalition has now sent 4,884 messages to 499 state representatives, senators, and legislative committee members across New England and beyond — in several cases leading to meaningful one-on-one interactions.
"They are hearing our voices no doubt!," said Roberta Fagan, Assistant Executive Director of the Energy Marketers Association of Rhode Island, which coordinated a series of PCF campaigns generating 1,377 advocacy letters in support of what looks likely to become the most aggressive Bioheat mandate on record. Rhode Island Senate Bill No. 357 – which would increase the state's mandate incrementally to B50 by 2030 – is currently working its way through the Senate committee review process.
Many thanks to all who have responded to our targeted calls to action.